Blog Home
Meet the Staff!
Meet the Echelon at Monterrey Village staff! We are a group of people passionate about bringing you the best living experience possible. Here is a little more info about us: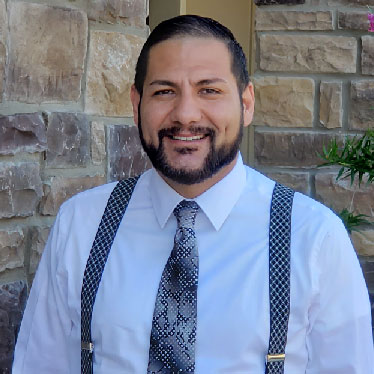 Tim Casanova; Community Manager
This is Tim! Tim is the community manager at Echelon. He began his career as a grocery store bagger and later dabbled in finance before finally ending up in the apartment industry in 2007. Tim was born and raised in San Antonio, his favorite movie is Back to the Future, and he would love to one day visit Jerusalem. Tim loves his job and is passionate about serving others. Lastly, if Tim was to use a few words to describe his family, he would say they are small but loud! Tim is funny, sincere, and empathetic, and we know his love for others is evident in his work.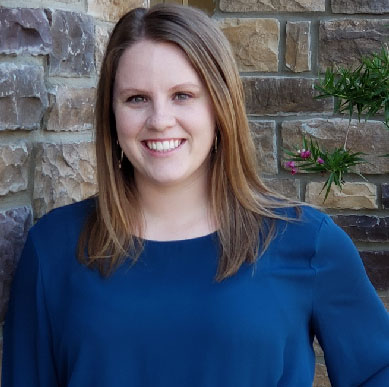 Katelyn Dorsett; Assistant Community Manager
Meet Katelyn Dorsett! Katelyn is the assistant community manager at Echelon Monterrey Village. Katelyn was born and raised in San Antonio and has a single red-heeler dog. She enjoys watching TV shows and movies in her free time, especially the movie Remember the Titans and crime shows on Netflix like The Innocence Files. Katie would love to travel to Europe if she ever got the chance due to the continent's rich history and is especially passionate about volunteering in her local community.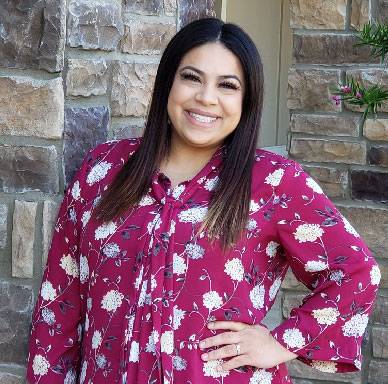 Mireya Alba; Customer Experience Specialist
This is Mireya! Mireya is the customer experience specialist at Echelon! She is originally from Lubbock, Texas and is currently working on her bachelor's degree in real estate finance and development. Mireya has no pets, but her kids keep her busy enough. Her favorite restaurant is Thai Pepper in Lubbock and she enjoys watching almost anything on Netflix as well as any movie from the 80's. Mireya is passionate about her family and being a good mom. Three words to describe Mireya are: loud, funny, and loving. We love Mireya and know you will too!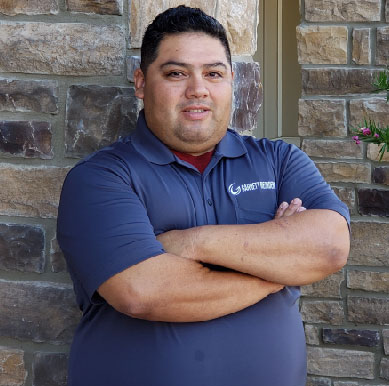 Hilario Baca; Service Manager
Meet Hilario! Hilario is the service manager for Echelon Monterrey. He was born in San Antonio and has two dogs. Prior to working at Echelon, Hilario worked for the maintenance department at Northside School District for 20 years. He has been in the apartment maintenance industry for the last 10 years. Hilario's greatest professional accomplishment to date is receiving his HVAC certification. Hilario loves Texas Roadhouse, the movie We Were Soldiers, and the Netflix show Ozark. One place Hilario would love to someday visit is Washington D.C. Hilario is passionate about his family and three adjectives to describe him are friendly, helpful, and motivated.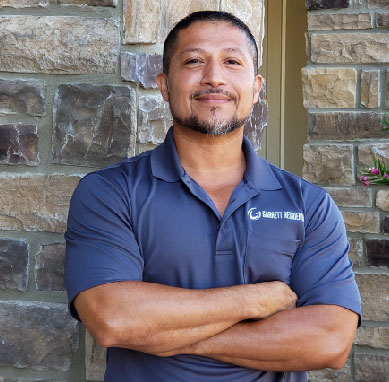 Mario Fernandez; Service Technician
Mario is the service technician at Echelon Monterrey Village! Mario was born in Acuña Coahuila, Mexico and he has two dogs. Mario's family is caring, but he says that they can be crazy sometimes. Prior to working at Echelon, Mario was a HVAC installer for 10 years. Mario is currently watching All American on Netflix, he loves the movie Transformers, and his favorite restaurant is Rosa's Café. Mario is passionate about working out and would love to visit California someday. If Mario's friends were to describe him, they would say he is helpful, caring, and friendly. Meet Mario!


The team serving you at Echelon Monterrey Village is focused on providing you with the best living experience possible. We know you'll love them all just as much as we do!